Astrexis 3D model commissions!
---
Hey, I'm 3D artist with passion for virtual reality. I'm accepting commissions for stylized and anime 3D character models. My main focus is original vtuber streaming models (VRM/VSFAvatar) and VRChat avatars (Unitypackage).
If you are interested in commissioning me, you can find details on this website or on the commission form. You can also DM me for quick reply on Twitter!
Thank you!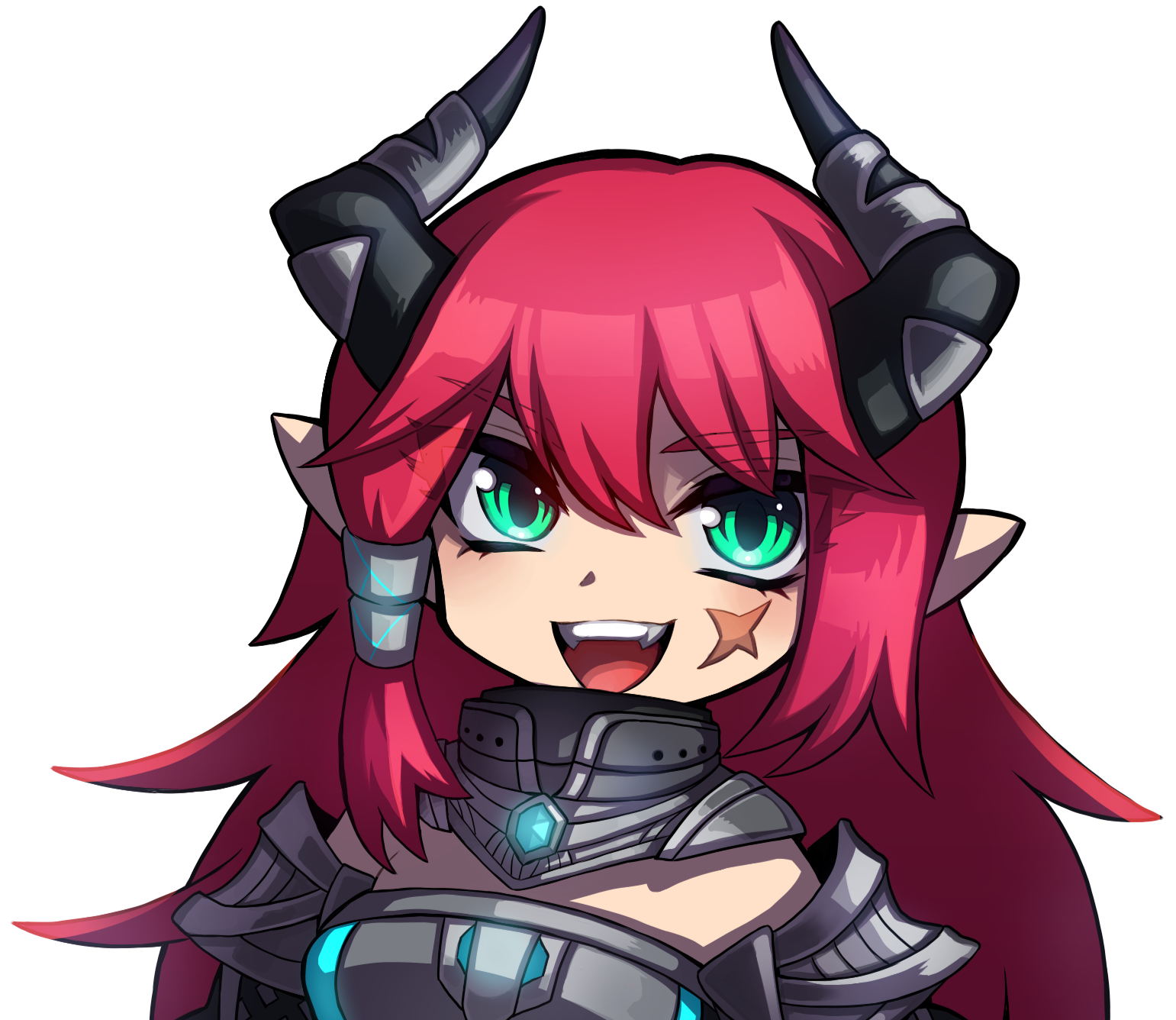 Commissions closed until further notice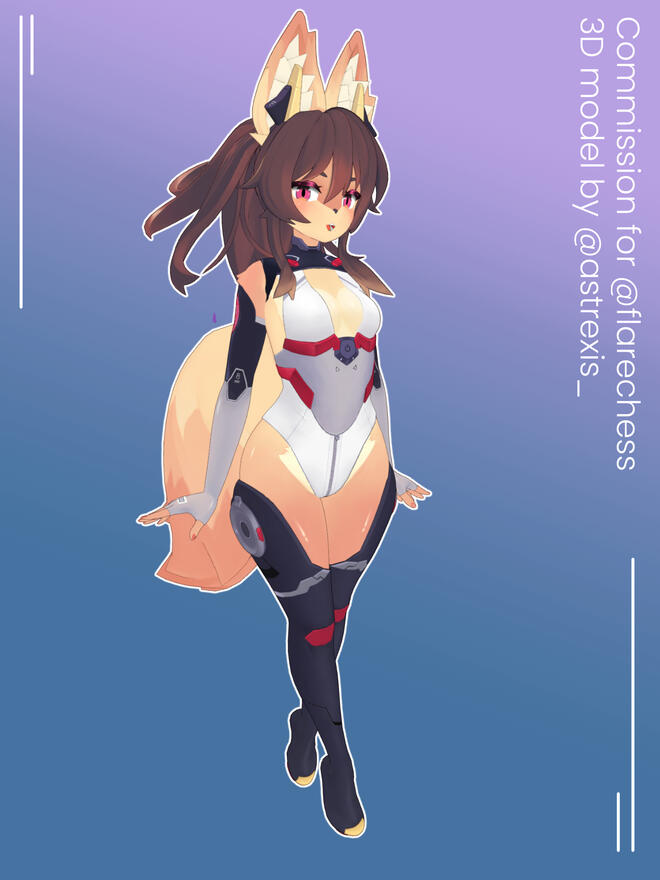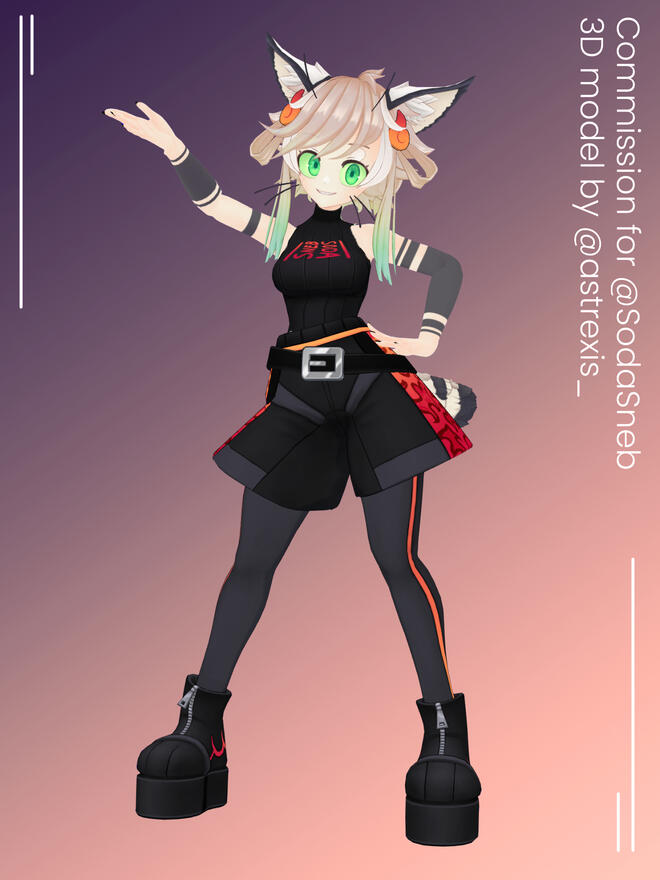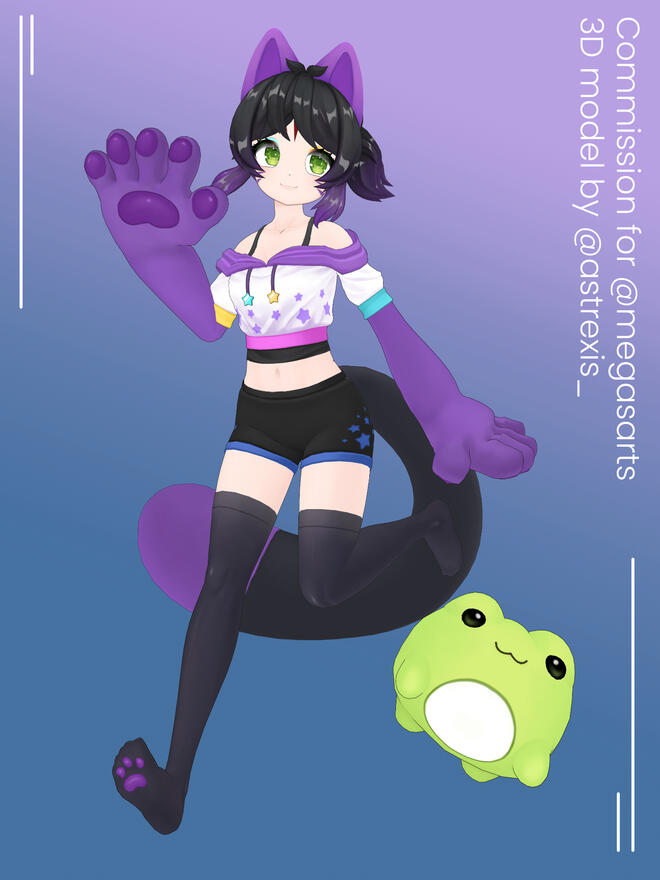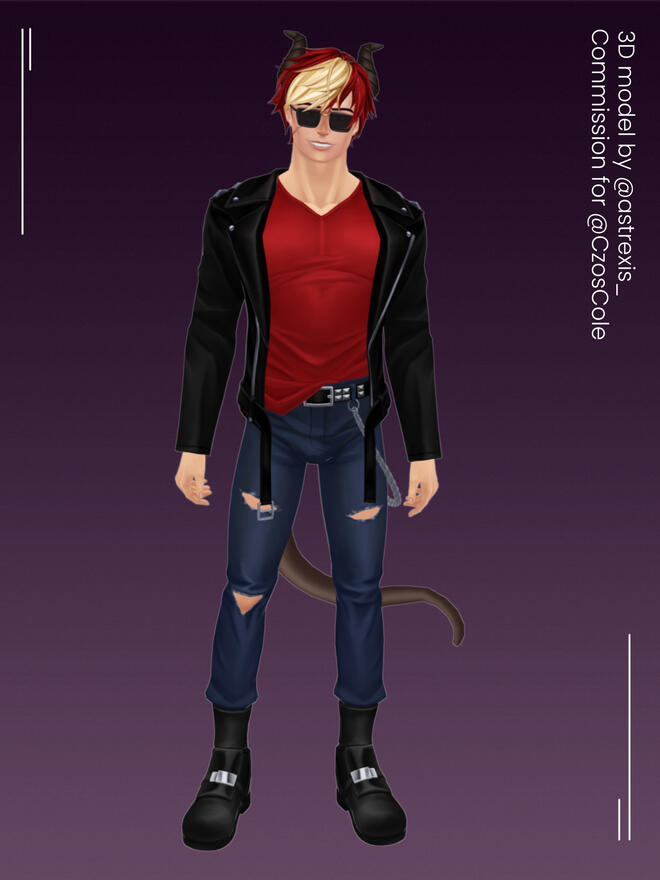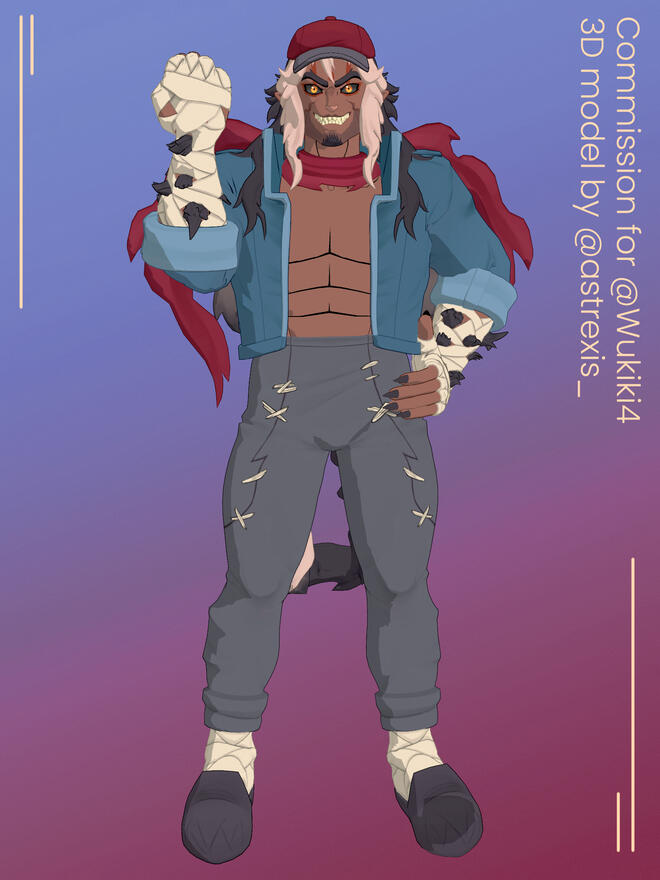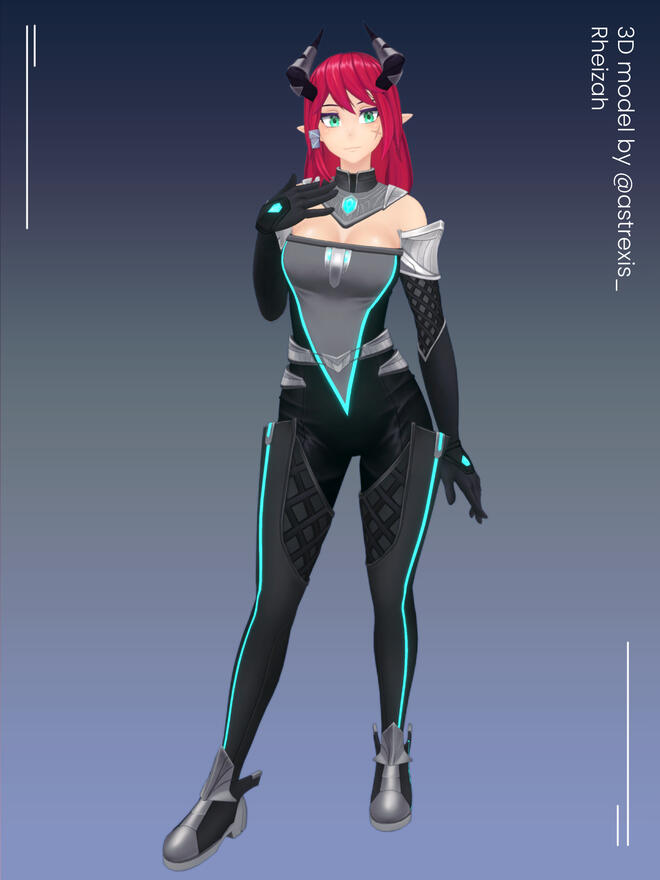 I DO
- I DO all my projects from scratch without reusing assets and parts made by other people or companies.
- I DO prefer to work with anime style character commissions, but I'm open to other styles.
- I DO accept partial commission (outfits, hairstyles, face swaps) ONLY for returning clients.
- I DO provide variety of intricate solution for 3D.
- I DO test my avatars with VR equipment in fullbody and with valve index controllers, and test vtuber models with iPhone 11 if ARKit is requested.
I DO NOT
- I DO NOT accept extreme NSFW, furry, fanart commissions in most cases, and especially combinations of this.
- I DO NOT accept more than one character/outfit at same time from a person.
Other notes
- I have a right to do not accept commission for any other reason, please don't be upset.
- I sometimes stream my work when I want, but it's not part of commission.
- Factors that influence acceptance of commission the most: design and reference quality, budget, free space in queue.
- If you have other questions feel free to ask.
Average price for full model commission is 1500-2500$ USD as of 2023. Price will be raised based on model complexity. Basic model is provided with modular blendshapes, rigged, textured, optimized and game ready. Additional payed options are ARKit blendshapes, separate base body, NDA. Lack of solid and good quality modeling reference may affect the cost.
Payment info
Payments can be made with Payoneer or PayPal (currently only non-business transactions).
Payoneer has different options of payments depending on your country:
— Credit/Debit Card (MasterCard®, Visa®, American Express®)
— ACH bank debit (electronic check) — US only
— Local Bank Transfer — EU onlyI will ask for half upfront payment in process of working on commission, and other half before delivering files. In some cases I can ask for full payment upfront.
Refund policy
Refunds by request are not provided. In special occasions as my goodwill I can make partial refund depending on time I have already spent on the project.
In case I want to cancel your commission (as example, I can't finish the project for my reasons, or it will take longer than 3 month to finish from planned deadline), I will provide full refund. Refund will be provided by payment method suitable for me.
Commission process
1. You can submit request by filling the google form linked down below.
2. It will take me up to two weeks to take a look at your submission and analyze it.
3. If your design and style fits me, I will contact you to settle details.
4. If we agree on price and conditions I add your commission to queue slot.
5. Around week before your place in queue I will contact you with upfront payment request if I decide it's required, otherwise I will just notify you I'm starting work on the project.
6. Once I received the payment, I start working on project.
7. In process you can do revisions on a model for small changes for your liking. If you change your mind on initial design (and if I approved this changes), it will require changes of final price according to amount of additional work needed for that.
8. Once model is done, and you are happy with quality, I will send you request for the rest of the payments, if any are left unpaid. And I will send model files to you once all payments are received by me.
*conditions and prices for returning clients can be different
Links to application form and trello